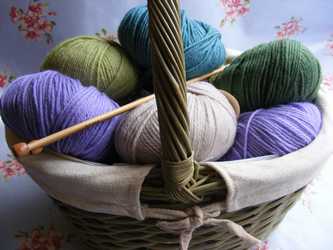 Jo has been creating and making since she was a child, packing a bag to go and stay with her Grandparents for the weekend - in went felt, glue, needle and thread, cardboard, not the usual teddy, toothbrush and clean undies! Some earliest memories are of her Mum at the sewing machine making a beautiful nightie with matching dressing gown or with her knitting needles in her hands. Jo's fondest memory is such a clear picture of the incredible Starsky & Hutch style cardigan she knitted for her Dad!
It all rubbed off and creating became one of the most important things in Jo's family life - investing time and skills in making something with love for a special person.
Jo is a hoarder of treasures, buttons, bits of ribbon and lace, and a collector of ephemera, shells, sea glass, feathers and stamps. So many things fire her creative imagination and take on a new form in the studio where she sews new life into old fabrics. She is passionate about sharing skills with people, opening up a world of creativity and relaxation, with children at the Super Stitchers classes and adults during workshops and Creative Cruises. The mental health benefits of making are well documented and so many of us experience the peace and satisfaction from a few hours sewing or making.